We believe that positive income properties stand the test of time and are the perfect investment for any persons portfolio at any stage of their investment life.
A New Perspective
We only sell Positive Income properties specialising in *South East Queensland, Country NSW Western Australia. With access to over 300 properties we have one just right for you
Increased Weekly Cash Flow
Dual income properties typically show gross yields from 6% to 7.5%. Priced from $450,000 to $600,000+ they include brick and tile or colour bond roof construction, fully fenced, turf and landscaping plus undercover alfresco areas. The interiors feature window coverings, air-conditioning, stone bench tops plus all floor coverings.
Reduce Mortgage Time
We can offer a little known mortgage product offering interest rates as low as 2 per cent that will help the investor knock at least 15 years off their home loan — but there is a small requirement. Pivot loans, also called loan reducers, are available only to borrowers who have a home loan and an investment loan at the same time.
Reduced Stamp Duty
As we are selling mostly new build properties with 2 contracts you only pay stamp duty on the land costs. With an average land cost of $270,000 and a house cost of $330,000 this equals a saving of over $12,000 by buying a new property.
Tax Deductions
All our properties are new build allowing the best possible tax advantages. After completion we offer a depreciation schedule worth $600 free of cost, that will allow your tax agent to claim the building and inclusions tax depreciation. On the example property above this could be a tax deduction of upwards of $14,200. For someone on the top tax bracket this would deliver over $6,400 In tax benefits
Our Rent Guarantee
Our 1O Year Rent Guarantee will continue to pay you rent even: - if the property is vacant at any time during the 10 Years - If the tenant doesn't pay their rent for any reason - If the tenant is late paying their rent You can exit the lease anytime during the 10 years by giving 1 months notice. This peace of mind is priceless
Increase Borrowing Capacity
The most common property investment model has been Negative Gearing that relies on capital growth and income tax benefits. Positive Income Properties improve your ability to borrow every time you add one to your portfolio. See below on the percentage of people who owns investment properties and see where you want to be
Step 1
Establish your property goals and financial capability
Step 2
Evaluate market and locate property
Step 3
Purchase property and supervise build
Step 4
Find tenant, manage rental and repeat process
New!
"Careful planning puts you ahead in the long run; hurry and scurry puts you further behind"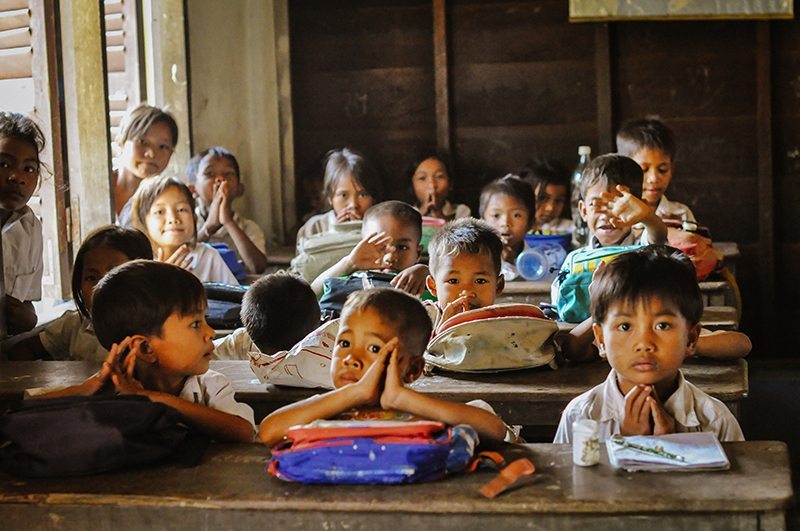 We're apart of the B1G1, business for good
At the end of each sale we help build in cambodian schools
Give Now
Get In Touch
We're here to help